Media Release
Art4Me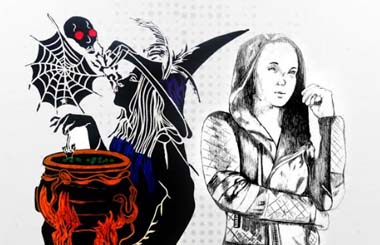 Inked is a collaboration between Rebecca McNab and Graham Lalor. Both artists are part of Otautahi Creative Spaces' Studio Room 5 at the Phillipstown Community Hub. Having exhibited in many group exhibitions, Rebecca and Graham are delighted to present Inked, an exhibition of recent work, at Linwood Library.
"Using the medium of ink, the focus in my work is on the strokes and how they can be used to create dark and light. Sometimes I use watercolour to highlight areas. Themes include New Zealand native birds, faces, and hands."
Rebecca McNab
"This year I have enjoyed working with woodcut prints, as well as watercolour and dry medium mica flakes."
Graham Lalor
The artists would like to thank Linwood Library, and staff from Room 5, Ōtautahi Creative Spaces, for their support.
Work is for sale (unless otherwise stated). All work is being sold unframed. Once work is paid for it can be collected by arrangement with the artist. To enquire about purchasing work, please contact:
Rebecca McNab – c/o Kim 022 064 7963

Graham Lalor – 020 408 49004
For more information: kim@otautahicreativespaces.org.nz