Artist and Art4Me tutor at home on two coasts
Art4Me tutor Kate Buckley first considered turning her love for art into a career when she was a teenager.
"When I was 17, a poet called Paul Durcan came on a visit to our school. That was the 1980s in rural Ireland, and it was the first time I met a real-life, honest-to-goodness living and doing artist. I had always loved art but had no idea art could be my future before that day. After that it was easy. I postponed my place in a university science course and never looked back."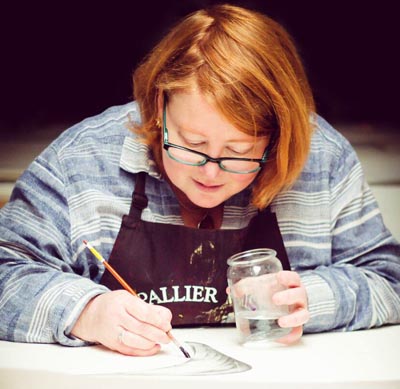 After Kate graduated from the National College of Art and Design in Dublin in her early 20s, she worked with actors and dancers in professional interdisciplinary contexts, and in community arts in Ireland and Norway. What she was doing at that time still informs how she works today.
"I learned so much," she says. "We worked in ways that wove our fledgling professional practice with community arts practice, and over time that way of working became a core part of my creative practice.
"I use the visual arts as a way for people to engage with creativity and with each other, and I bring my knowledge and practice as a working visual artist to my work with communities and groups."
Kate trained as a printmaker and still enjoys that but she has also worked in many other media.
"I think the key for me has to be the hand. I like to make my work by hand – etching, drawing, painting, working with pigments and inks – and I'm also a bit of a paper addict."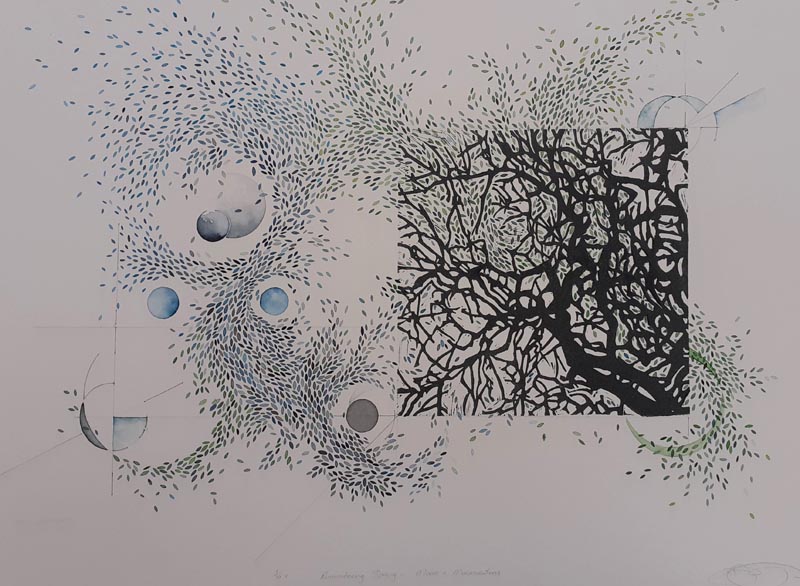 Kate says she doesn't have a favourite artistic subject but finds herself returning to various themes and symbols. "Maps is one, vessels another. Ten years can go by and I'll find myself drawn back to a new work on a familiar theme – coming back to an old creative thread from a new place."
She moved from Corca Dhuibhne, on Ireland's West Coast, to Hokitika, on New Zealand's West Coast, with her Kiwi partner in 2008. She considers both Ireland and New Zealand to be "home", and still exhibits in both countries.
"It's hard to say what I miss most about Ireland. These days, I go home to Ireland and I come home to New Zealand. Before COVID-19, I would aim to get back there every two years or so but who knows what will happen now? I still show work in galleries in Ireland and try to stay in touch with creative life over there."
To learn more about Kate and her work, you can visit her website.