News
Art4Me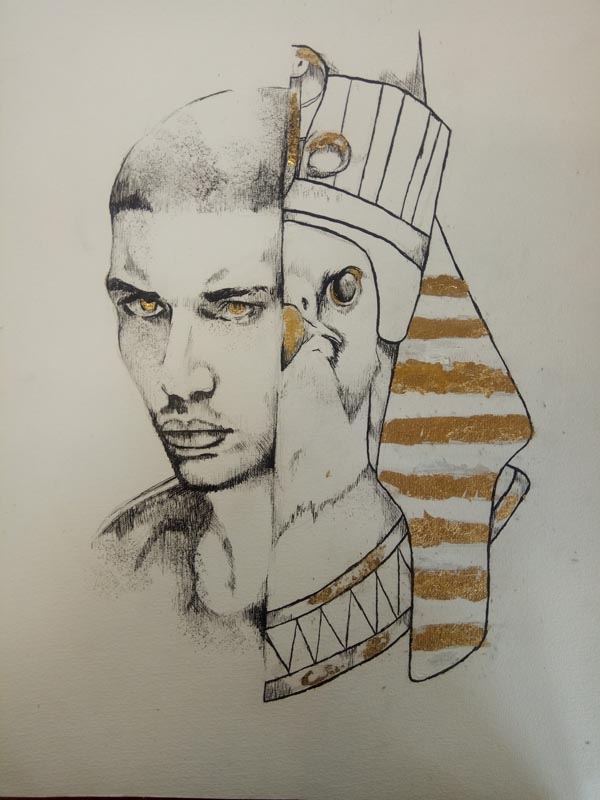 Rebecca McNab's works in her exhibition Modern Mythos introduce some lesser known myths and considers their underlying messages. The Christchurch artist has been part of Otautahi Creative Spaces' Room 5 artists collective for the past three years.
Could Medusa's ability to turn men to stone be a way of protecting herself from violence, rather than the actions of a villain? Associated with death and bad luck, are ravens dark creatures or is it just a case of shooting the messenger? In Modern Mythos Rebecca uses gold leaf for the first time, to stunning effect.
A graduate of Ara Institute, Rebecca works in diverse media, including pen and ink, watercolour, pastel and printmaking.
With experience gained as part of Otautahi Creative Spaces' exhibitions organising group, Rebecca is now initiating and presenting her own exhibitions. Her previous exhibition was Inked, displayed at Linwood Library.
Rebecca is a champion of creative wellbeing, including mentoring other young artists at the Room 5 studio, and she recently gave a talk about the exhibition Phoenix at Tūranga to a Christchurch Art Seen Tour.
Kim Morton, Director of Otautahi Creative Spaces, says Rebecca is a whiz with technology and the digital world, "Rebecca has got us out of a tight spot on more than one occasion. Kia ora Rebecca," Kim says.
The exhibition was on at Eastside Gallery from 16 March but cut short due to the COVID-19 lockdown.